May Virtual Support Group
Due to the ongoing cancellations of in-person group meetings, we have scheduled an online support group meeting for Thursday, May 21, 2020 from 4:00 – 5:30 pm.  Please register here.
The rest of the schedule can be found here, but check back for updates on this ongoing situation.
For a map and directions: https://goo.gl/maps/TvJSHBtRpvo
---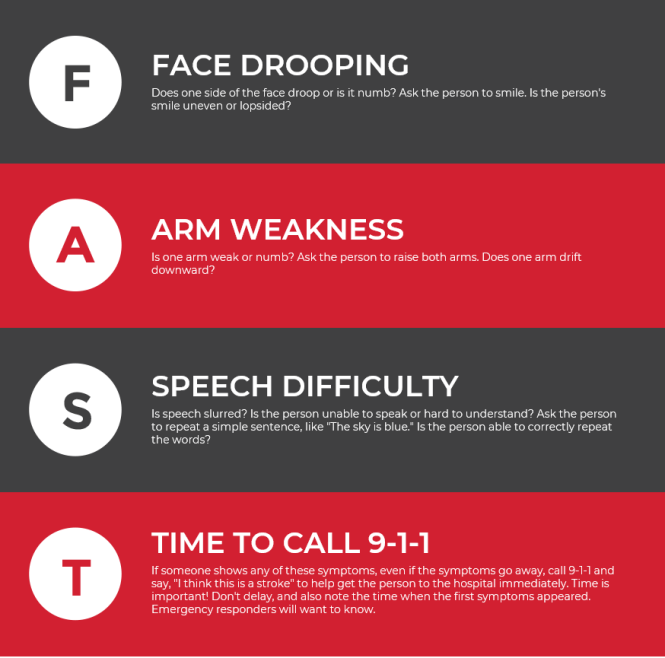 If you, or some around you, shows any of these signs, EVERY SECOND COUNTS.  CALL 9-1-1
Other warning signs of stroke include:
Sudden onset of weakness or numbness/tingling in the face, arm, or leg on one side of the body
Sudden trouble seeing out of one or both eyes
Sudden confusion, or trouble understanding
Sudden trouble walking, dizziness, or loss of balance or coordination
Anything "odd" that "just doesn't seem normal"