The next meeting of the DSI Stroke Support Group will be held on:
Thursday, February 6, 2020 at 4:00 PM. 
Our speaker will be Kim Gannon, from ChristianaCare Inpatient Neurology.  She will be discussing the logistics ChristianaCare uses with stroke patients and their families.
Check out the rest of the schedule here.
For a map and directions: https://goo.gl/maps/TvJSHBtRpvo
---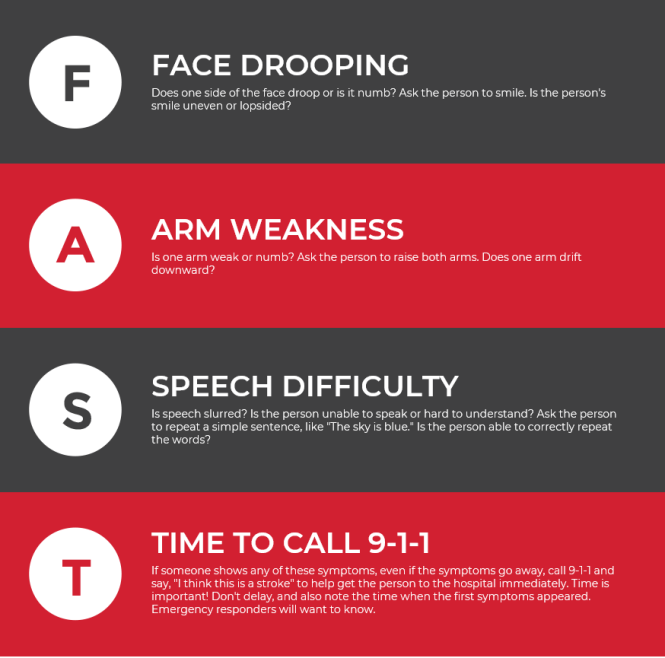 If you, or some around you, shows any of these signs, EVERY SECOND COUNTS.  CALL 9-1-1
Other warning signs of stroke include:
Sudden onset of weakness or numbness/tingling in the face, arm, or leg on one side of the body
Sudden trouble seeing out of one or both eyes
Sudden confusion, or trouble understanding
Sudden trouble walking, dizziness, or loss of balance or coordination
Anything "odd" that "just doesn't seem normal"